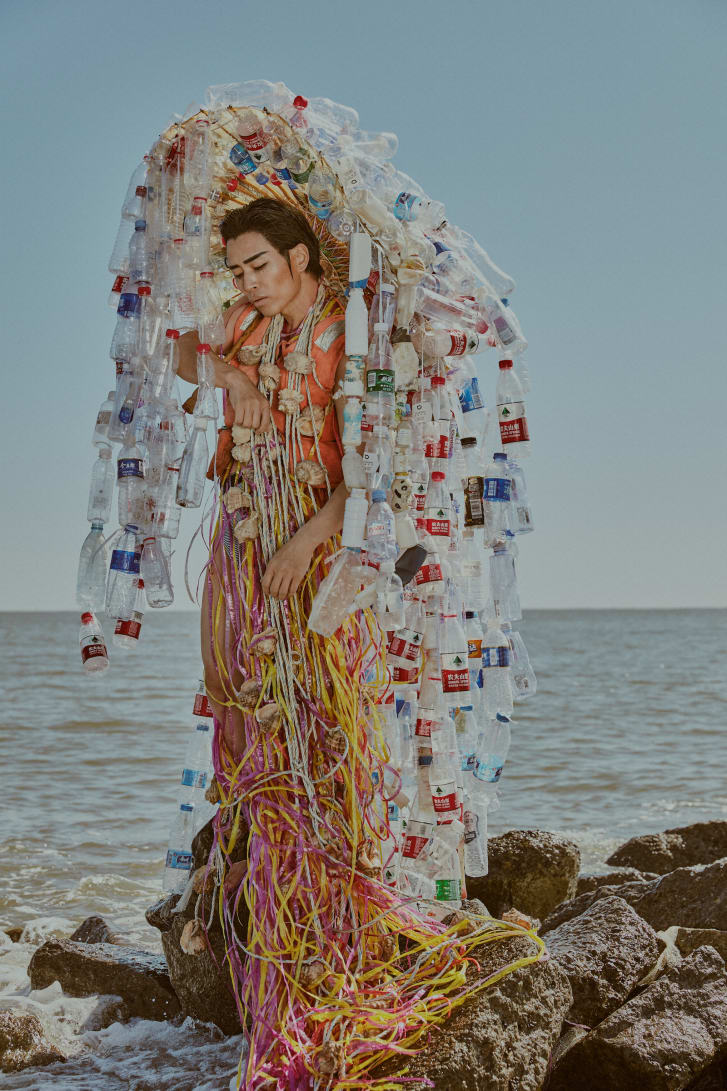 Chinese designer, Wan Yunfeng shared his amazing works crafted from discarded items. In his recent photo series titled "Protection of the Ocean," he used various items you won't find in the great fashion houses of Europe or on North American catwalks to send various messages on environmental protection.
In Wan's words,
"I make clothes to bring awareness to the environment, it is performance art. So of course you can't wear these clothes in daily life, it is to deliver a message of environmental protection,"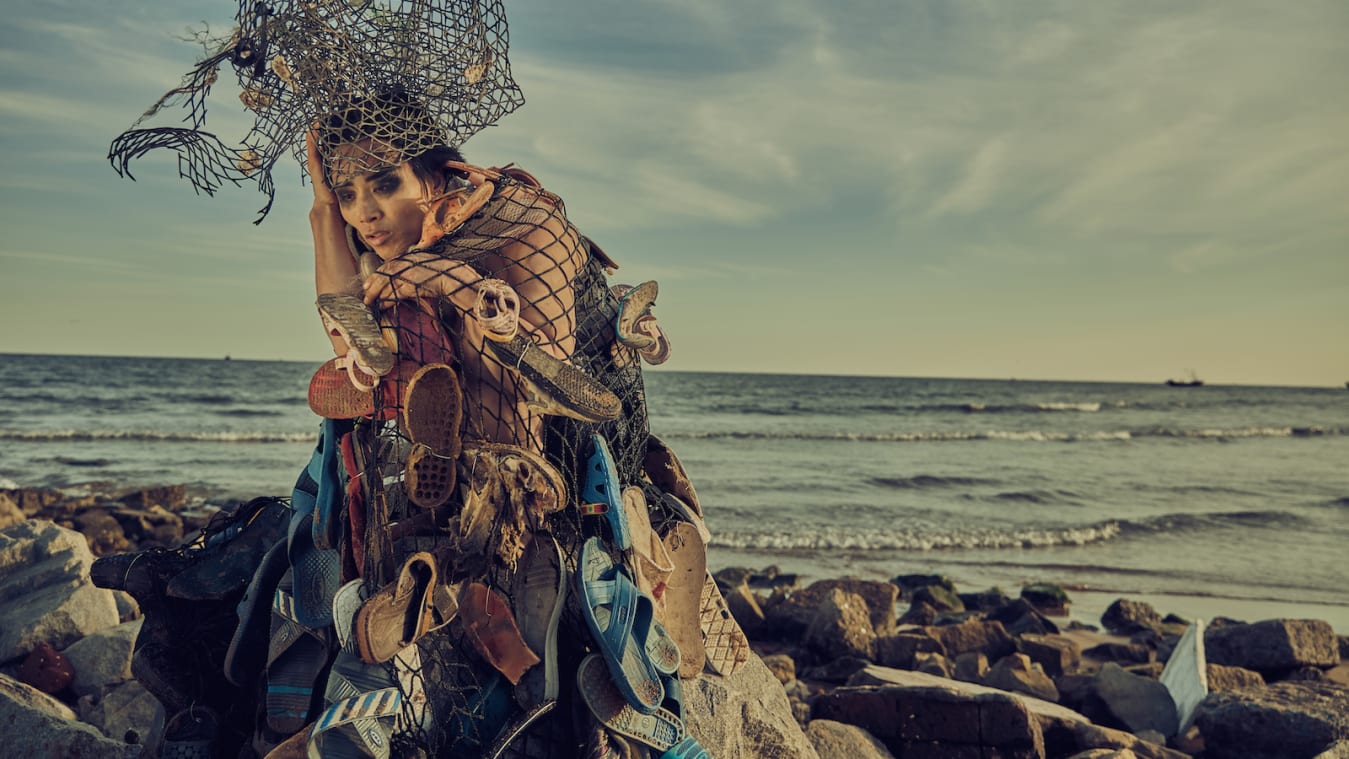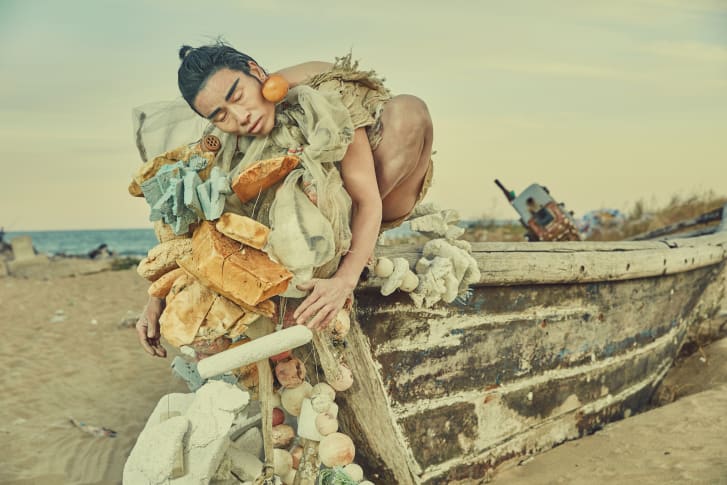 "I want to reconstruct the scenes of those animals struggling before their deaths, caused by ocean pollution,"
"I loved the costumes more than the opera," he said. "Male costumes aren't powerful -- their color and style is very simple. But female clothing can be dramatic," he said.