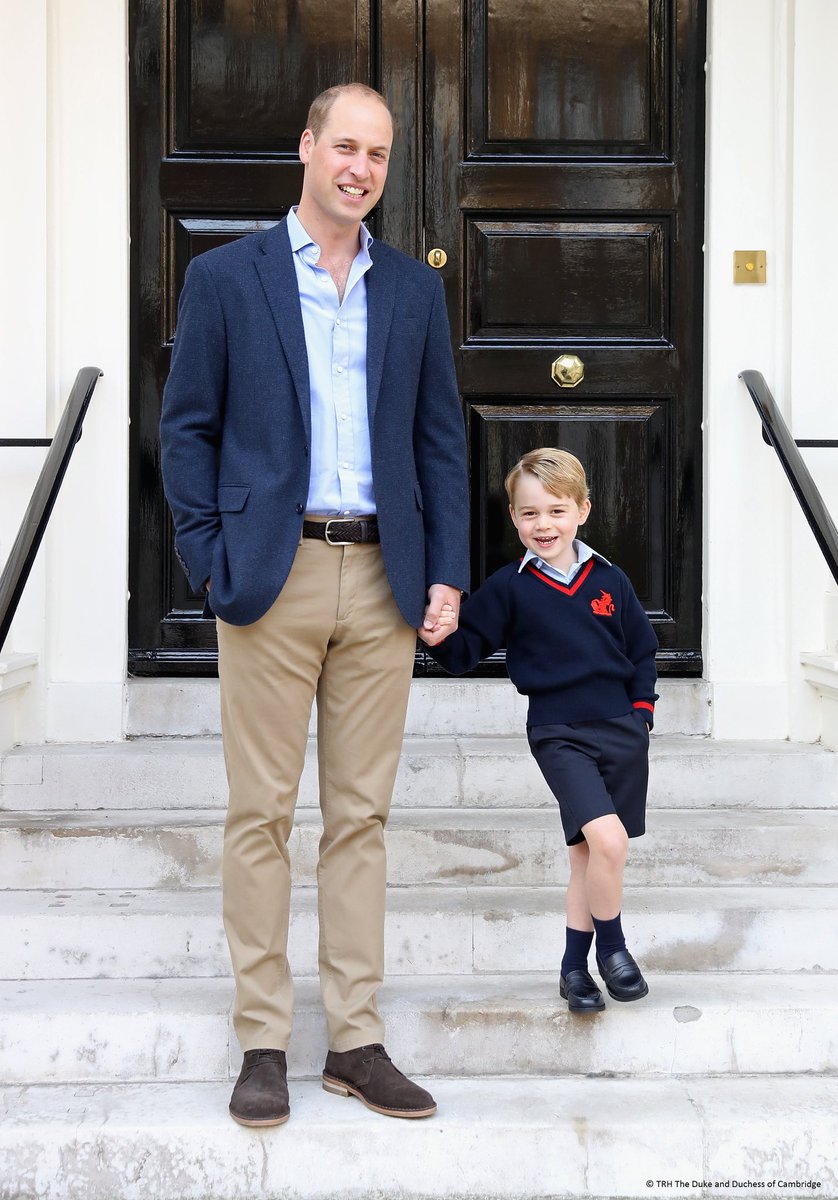 Prince William and Kate Middleton's first child Prince starts lower school at Thomas's Battersea in south London today. The 4-year-old was accompany by his dad, Prince William to the school.
Kate Middleton currently
preggers with Baby #3
was unable to join them due to morning sickness - hyperemesis gravidarum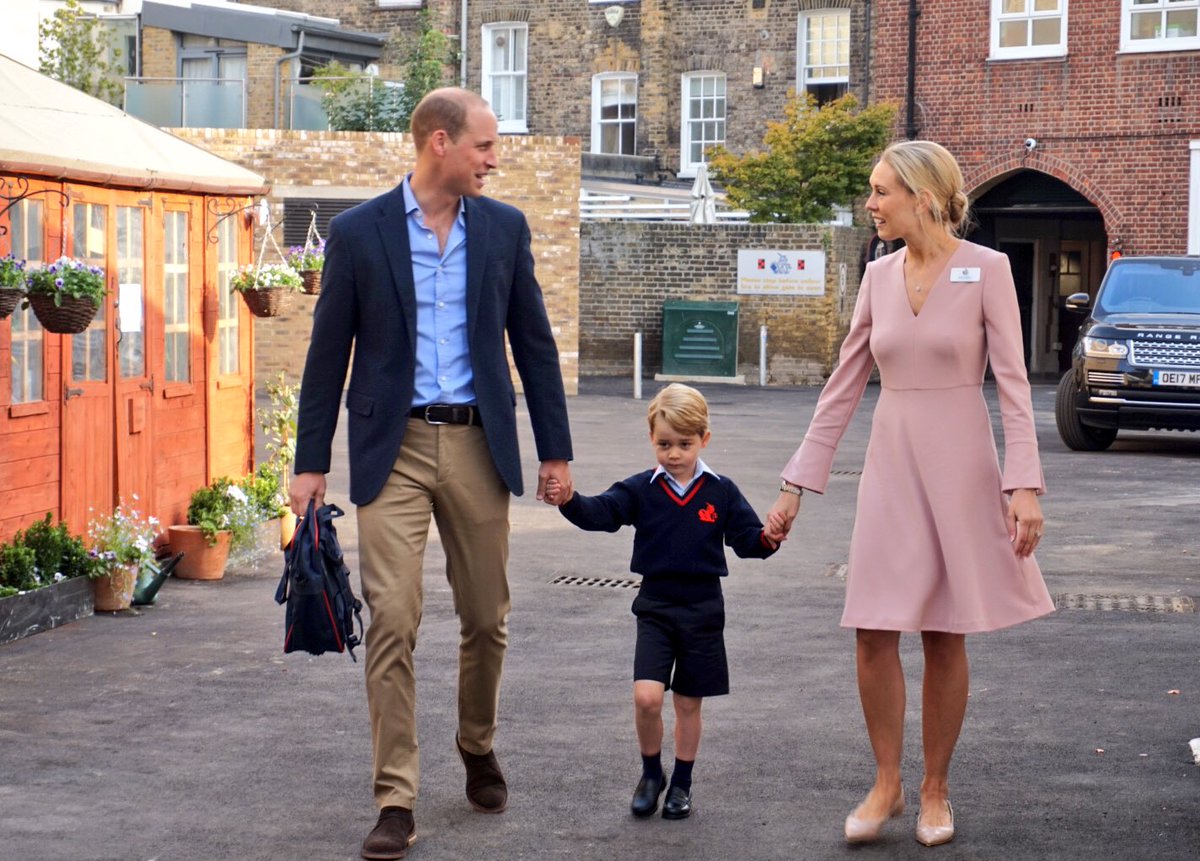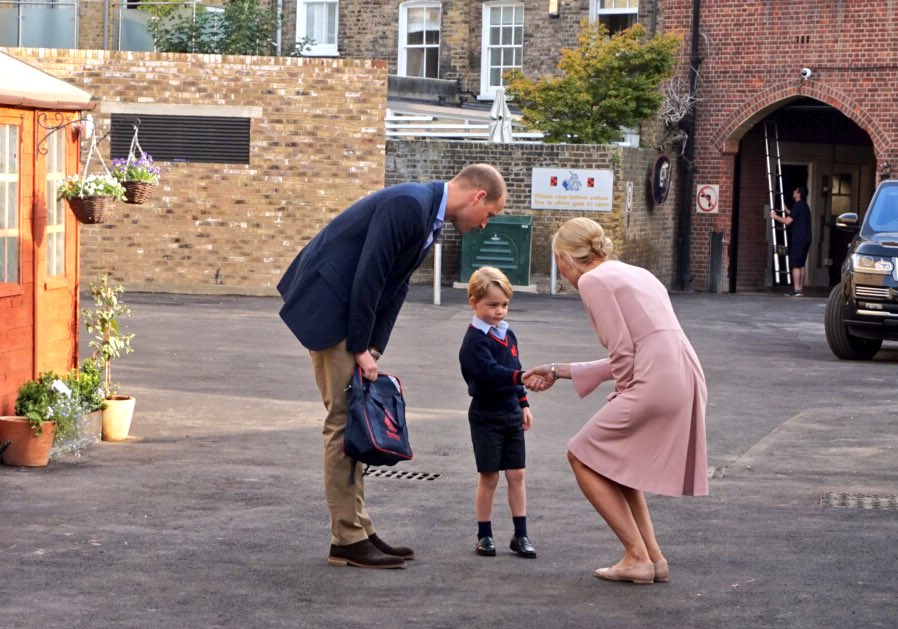 Lovely!