Cristiano Ronaldo shared above photo of himself and his 7-year-old son, Ronaldo Jr cuddling his twins - Mateo and Eva (a boy and a girl). He captioned the image "blessed".
Last week, the 32-year-old and four time Ballon d'Or winner announced the news of his newborns via surrogate with the caption: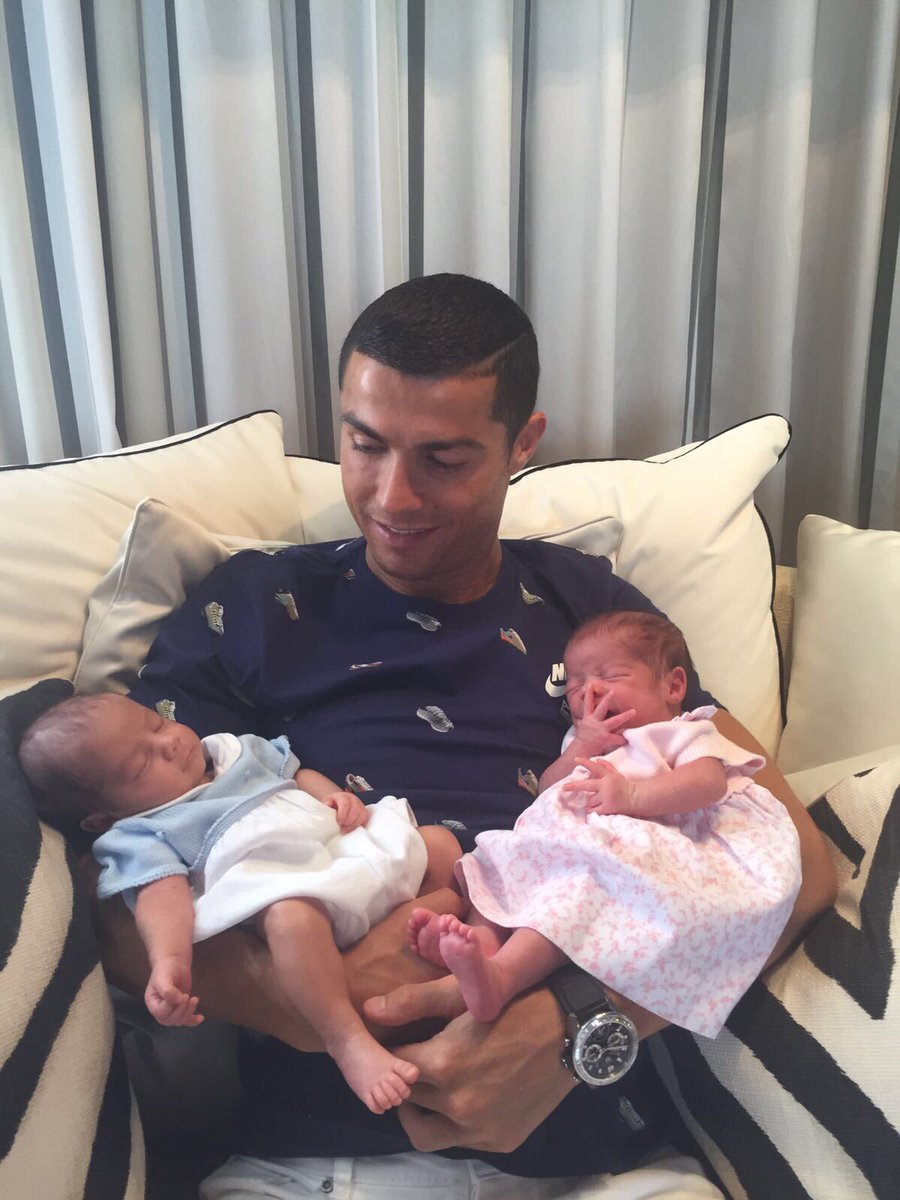 So happy to be able to hold the two new loves of my life


Cute!