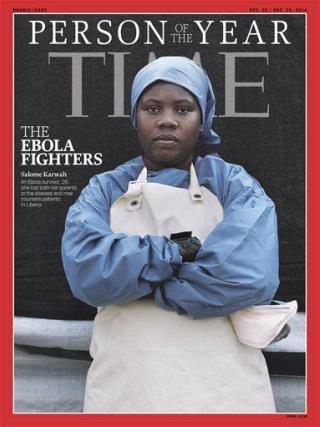 Salome Karwah, the Liberian nurse who once graced the cover of Time magazine's Person of the Year in 2014 has died. She was a survivor of
Ebola
who had helped many other people with that disease.
She died last week from complications following childbirth. She had a healthy baby boy—her fourth child—who was delivered by C-section on Feb. 17. She went home a few days later, but went into convulsions and was rushed back to the hospital—only to have staff refuse to touch her because of her past Ebola illness (she was foaming at the mouth and they were afraid of the fluids).
What a tragic! May her soul rest in peace.