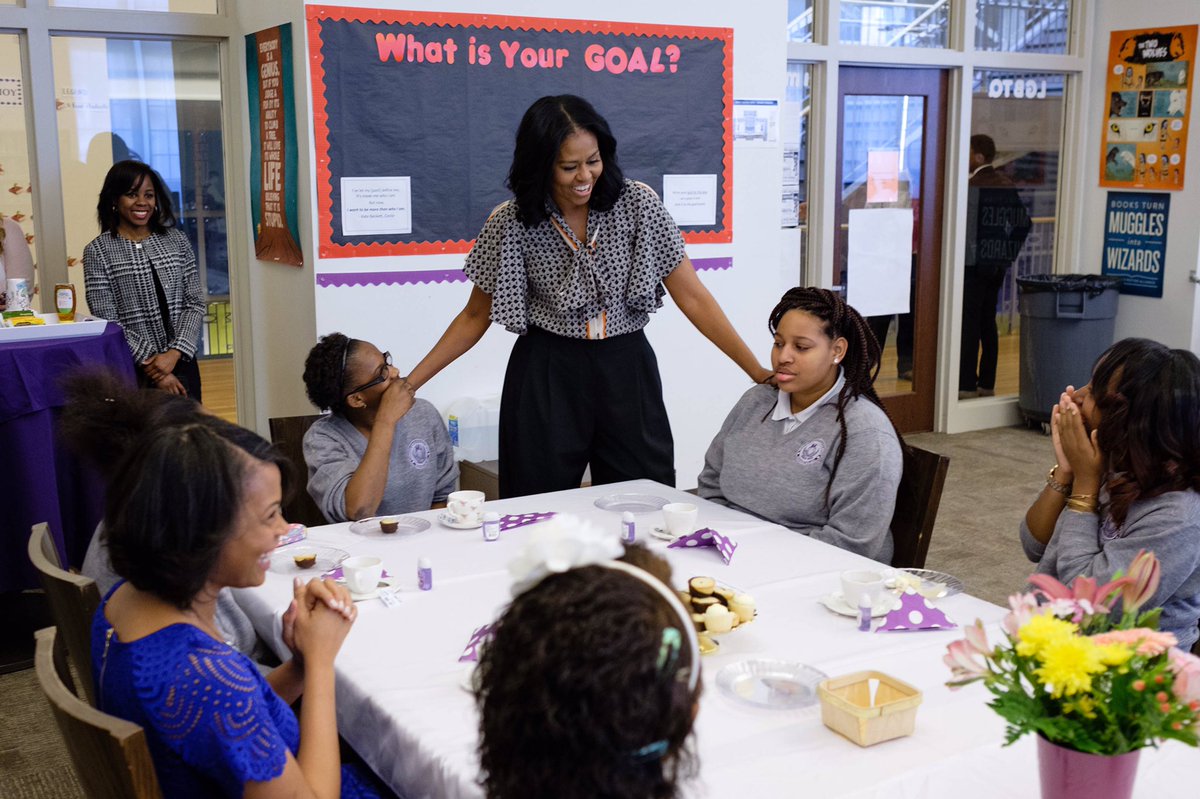 Former first lady Michelle Obama visited a group of students at Francis L. Cardozo Education Campus in Northwest D. C. on Wednesday in honour of International Women's Day.
Obama met with young female students and participated in a roundtable discussion on education and goals for the future. In her remark, the former first lady said,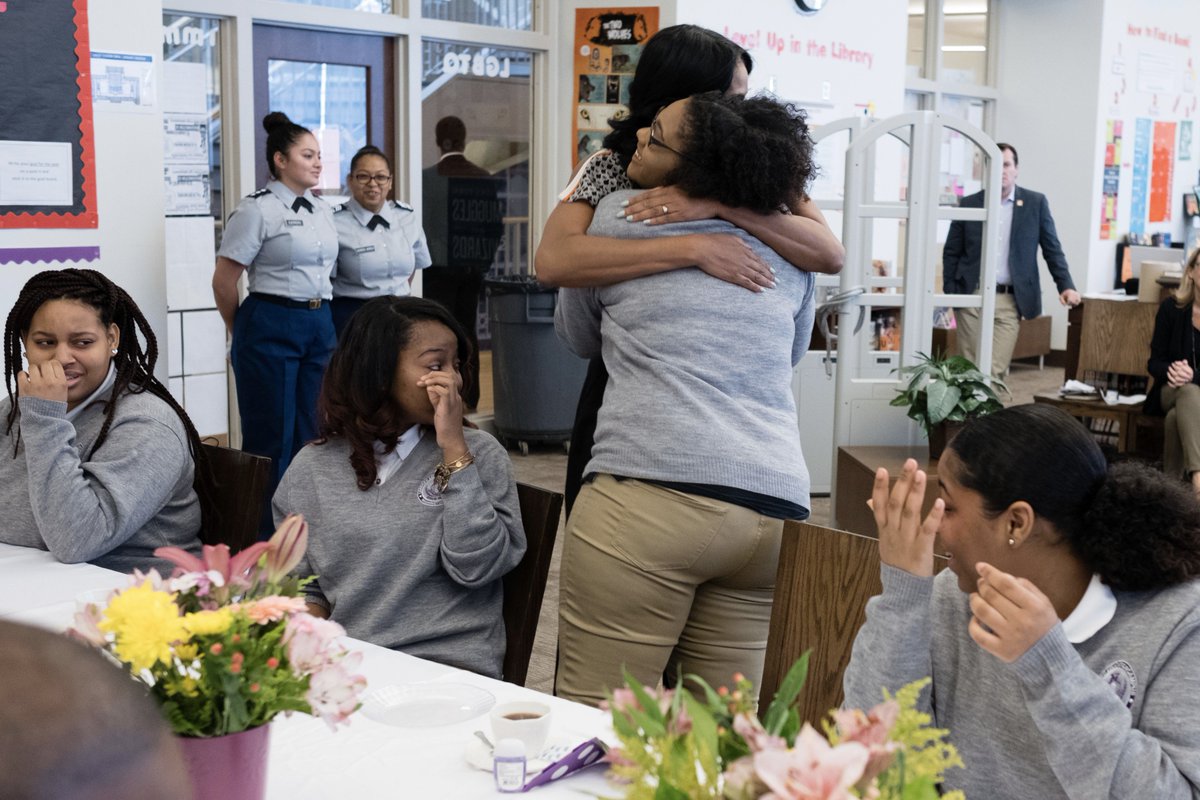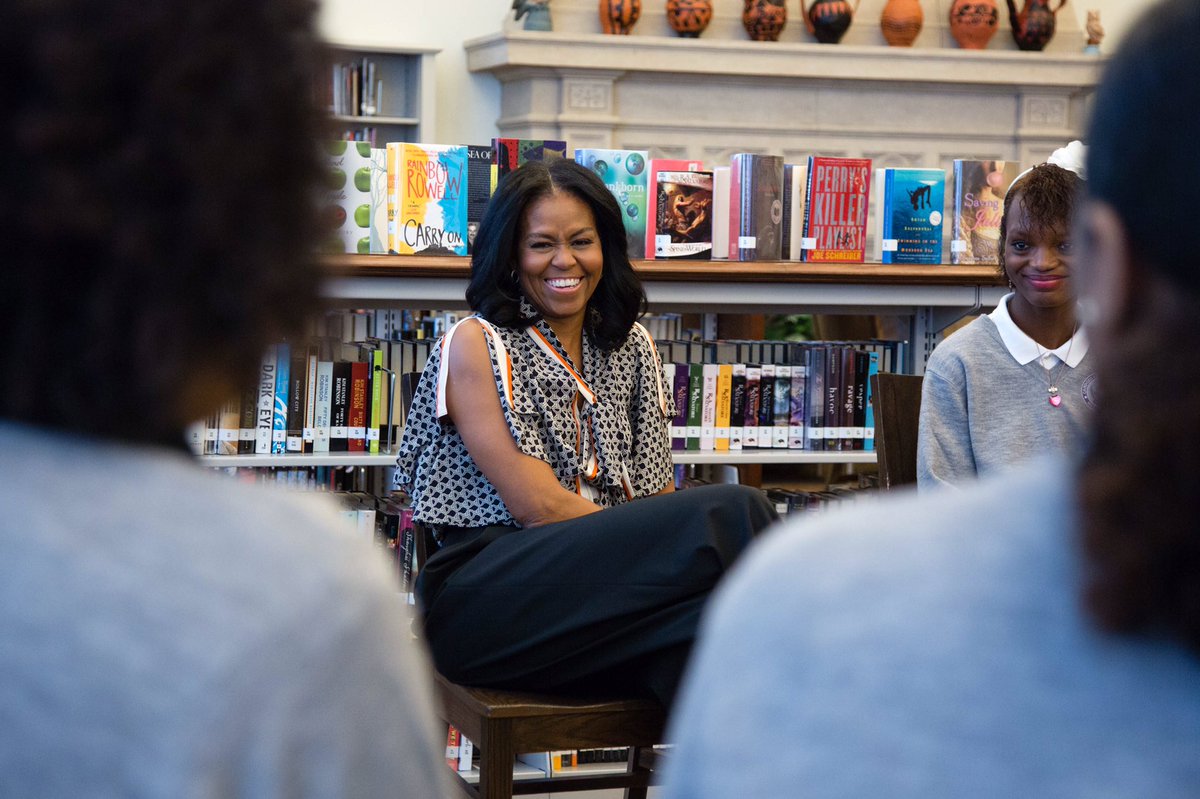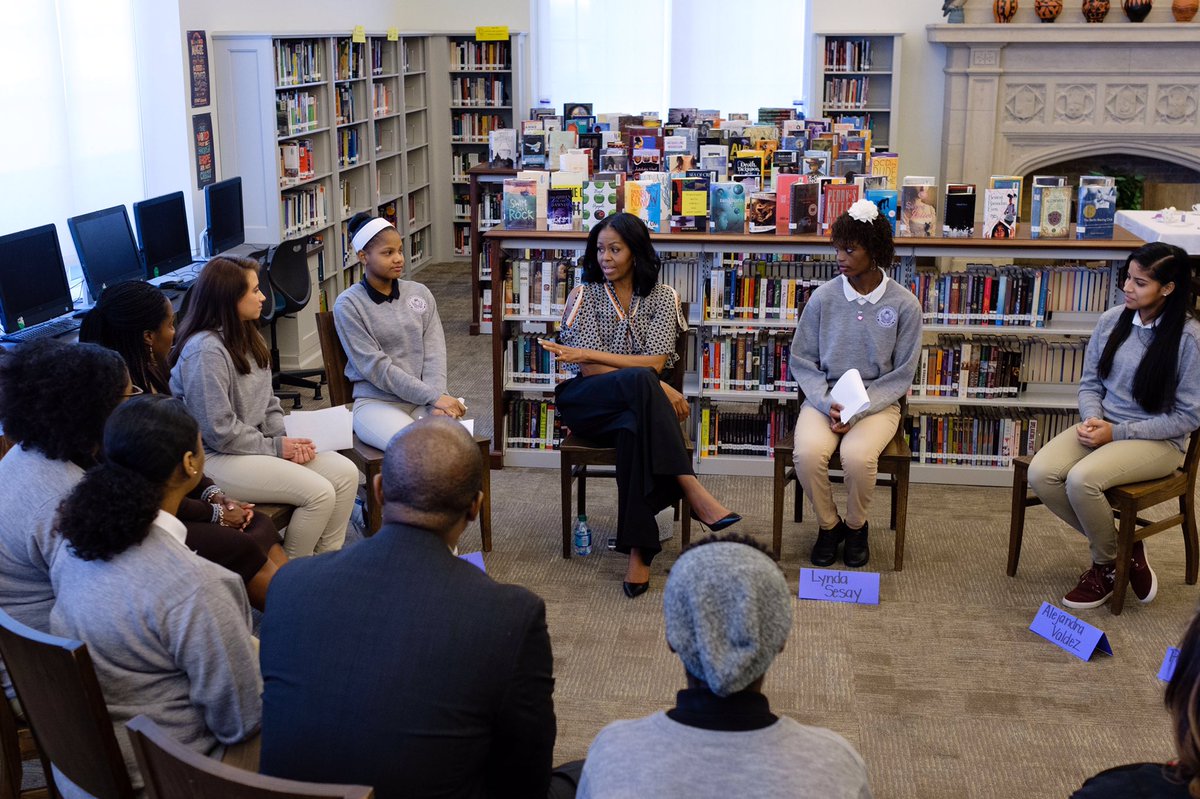 "I loved visiting this school because it tells the American story in so many ways,"
"We're celebrating International Women's Day with a group of amazing women, and we're going to talk about the importance of education in their lives and mine,"
Mrs. Obama snapchatted the whole experience at the combined middle school and high school.
Great woman.