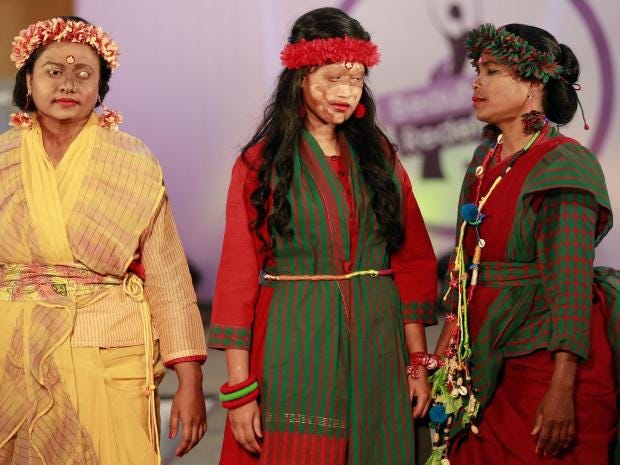 Teen model Shonali Khatun and 14 other models strutted the catwalk as the audience cheered and clapped for a fashion show held in the capital of Bangladesh. The fashion show held Tuesday night in Dhaka.
The 15 models are survivors of acid attacks. They bear their scars to highlight issue all-too-common in south Asian country. The unusual fashion event was attended by fashion lovers and diplomats including the U.S. envoy. The show aimed to redefine the notion of beauty while calling attention to the menace of such attacks.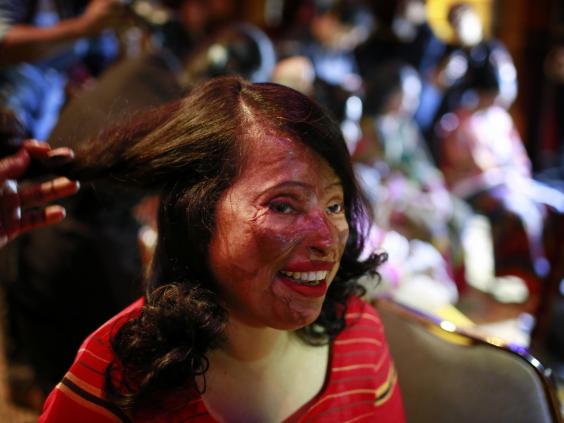 Organizers said they hoped to highlight the fact that acid victims, too often overlooked, are a vital part of society. They deliberately chose to hold the event on the eve of International Women's Day.

"We are here today to show their inner, their inner strength as they have come a long way," said Farah Kabir, country director of the ActionAid Bangladesh that organized the show to spread awareness about the violence. "I often take inspiration from them. Their courage is huge."