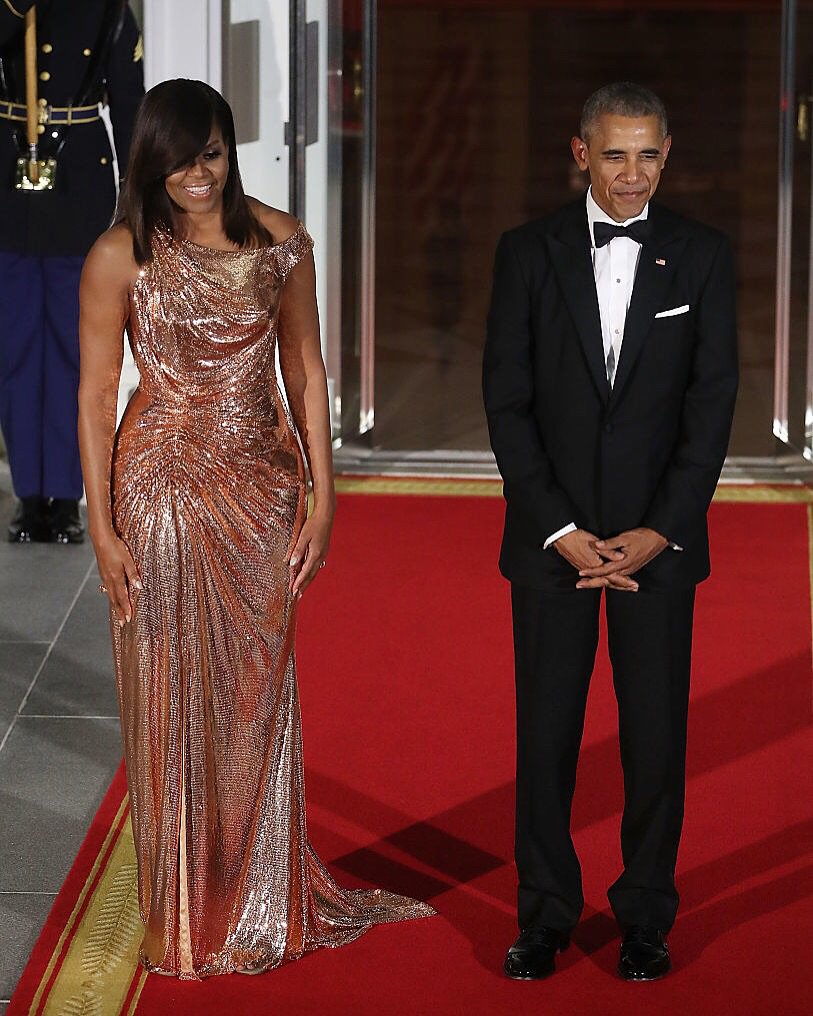 Michelle Obama looked so stylish in the eye-catching gold dress by atelier Versace she wore for the final state dinner on Tuesday night. The first lady has hosted 14 state dinners.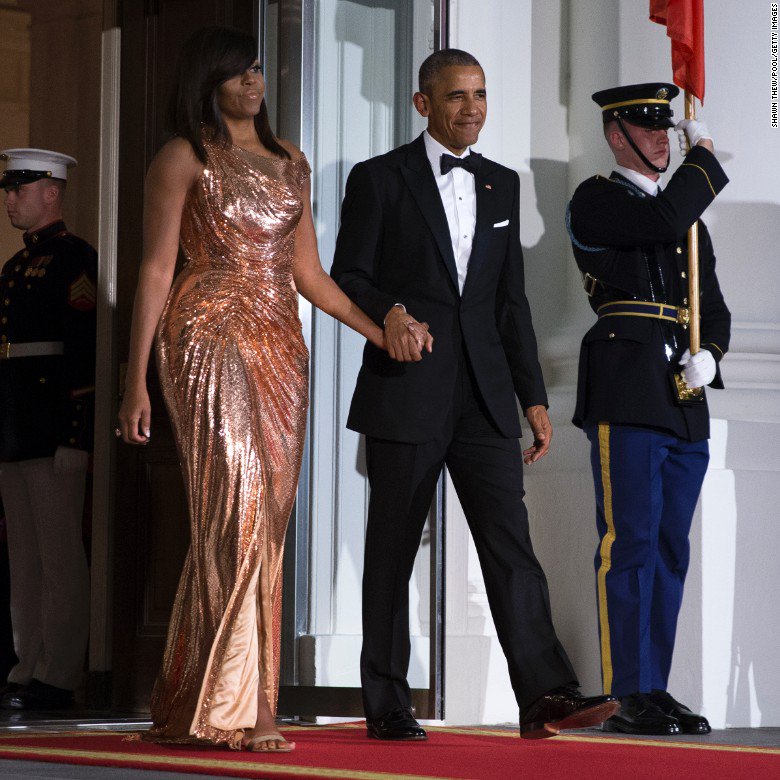 The first lady and her husband, Barack Obama welcomed the Italian Prime Minister Matteo Renzi, his wife, Agnese Landini and various high-profile guests to the event.
The figure-hugging gown looks so good on her. She is a stunner.