Samsung has recalled the Galaxy Note 7 smartphone which was released in August due to battery issues. The battery issue of the Galaxy Note 7 has affected the company's overall smartphone sales since they went on sale two weeks ago.
35 customers have reported that the battery of the new Samsung phablet has exploded or caught fire while charging.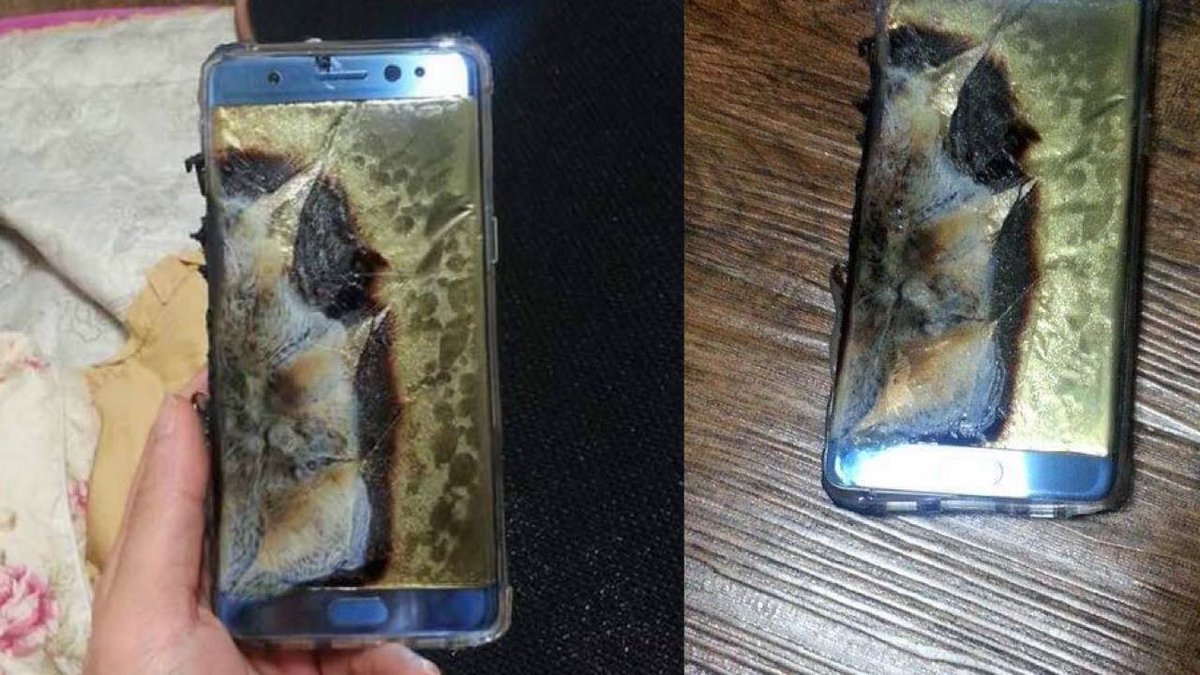 Burnt Samsung Galaxy Note 7
The major recall will cost the South Korean company about $1 billion. The company issued an apology statement to its customers which reads:
"We acknowledge the inconvenience this may cause in the market but this is to ensure that Samsung continues to deliver the highest quality products to our customers. We are working closely with our partners to ensure the replacement experience is as convenient and efficient as possible," said Samsung.
SMH