Hilary Clinton has emerged the Democratic presidential nominee. She clinched the nomination on Monday and will become the first woman in the 240-year history of the United States to lead the presidential ticket of a major political party.
Clinton took to twitter to thank everyone for nominating her. She wrote: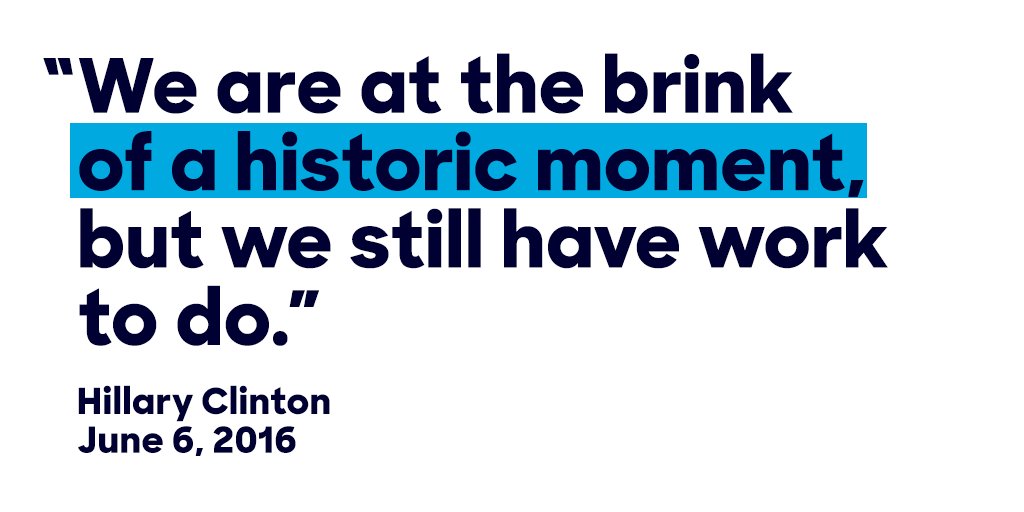 She further posted: "We have six elections tomorrow and are going to fight hard for every single vote, especially right here in California."