Rihanna's artwork "Ewaipanoma (Rihanna) has been unveiled on Friday, June 4, 2016 as part of the ninth Berlin Biennale for Contemporary Art. "Ewaipanoma" is the name of a mythical race of headless humanoidssupposedly discovered by English explorer Walter Raleigh in Venezuela at the end of the 16th century.
The sculpture consists of a giant cutout image of Rihanna with her head removed and a face splashed onto her chest and it's part of a series by Colombian artist Juan Sebastián Peláez.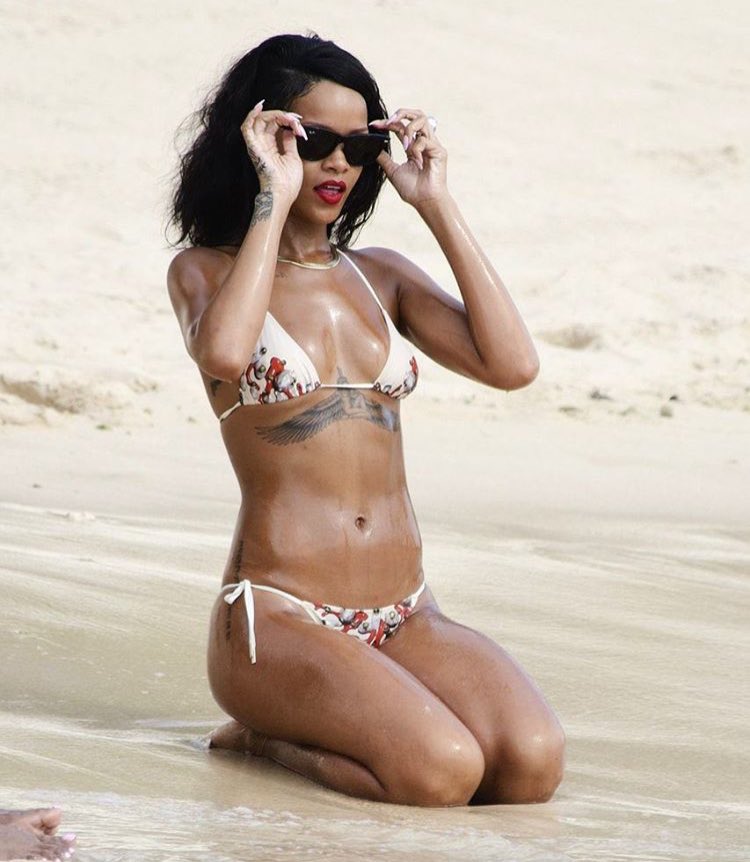 Real Image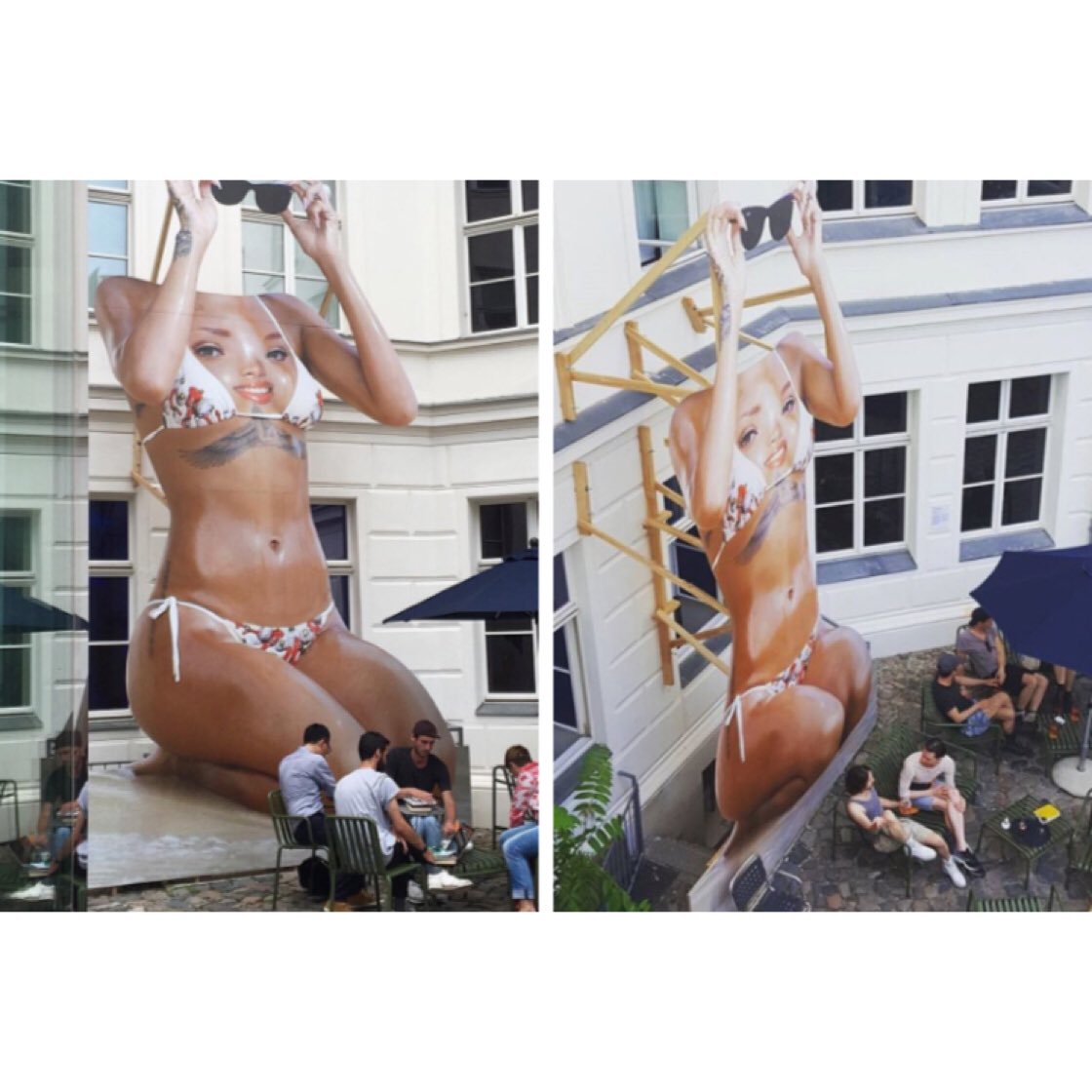 Riri's beach bod has served as the inspiration for an enormous and bizarre new outdoor sculpture.The source photo for the mega-Rihanna comes from a paparazzi shoot taken in November of 2013, when Rihanna was vacationing in Barbados.