Prince William and his wife Kate Middleton rounded off their
6-day India tour
with a visit to the Taj Mahal on Saturday. The royal couple sat side by side on the same bench where Princess Diana, Prince William's late mother was photographed on a solitary visit in 1992.
Kate wore a
slimline white dress
with a navy pattern by Indian-American designer Naeem Khan, while William braved intense afternoon heat in a blazer and open-necked shirt.
"It's beautiful," William remarked, describing the Taj Mahal as "stunning."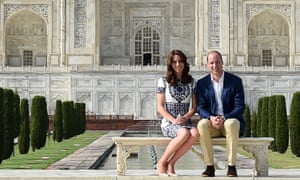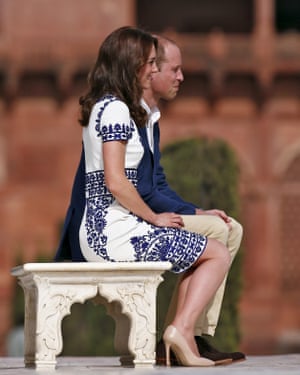 Prince Diana