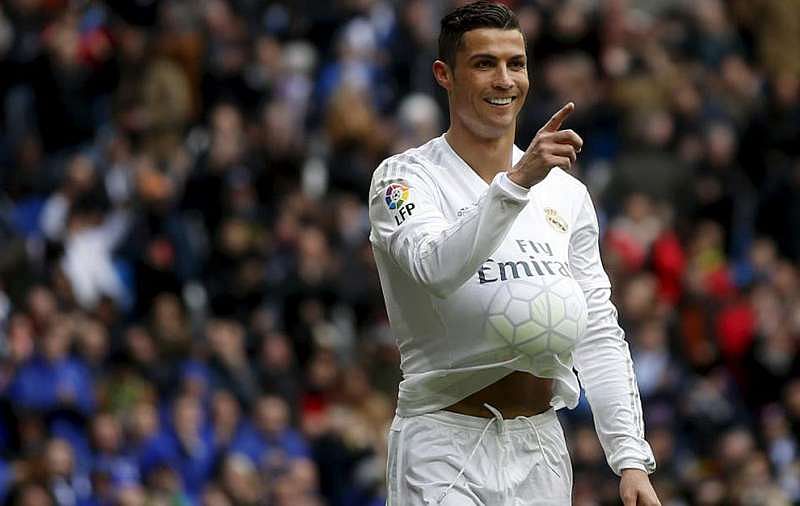 Portuguese superstar Cristano Ronaldo is planning the surrogacy of a second child. He gave the hint while celebrating a goal against Celta Vigo by putting the ball underneath his shirt, a common celebration made by players who are expecting to become fathers.
Reports have emerged from Portugal that Cristiano Ronaldo travelled to the United States over Christmas in order to arrange the surrogacy of a second child.
Ronaldo revealed in an interview with FHM magazine last year that he hoped to become of the father of "five or six" more children, and demonstrated the close relationship he has with his son in his self-titled documentary which was released last year.
Ronaldo became a father to his son, Cristiano Ronaldo Jr in 2010 via surrogacy and announced his birth via Twitter:
"It is with great joy and emotion that I inform I have recently become father to a baby boy," he stated. "As agreed with the baby's mother, who prefers to have her identity kept confidential, my son will be under my exclusive guardianship. I request everyone to fully respect my right to privacy (and that of the child) at least on issues as personal as these are."