The #CondomChallenge though weird is for a good cause. It commenced on November 22, 2015. To participate you only need to fill a condom with water and drop it over someone's or a volunteer's head. If you get it done correctly, the condom will retain the water and enclose the person's head.
See the ice bucket challenge
here
.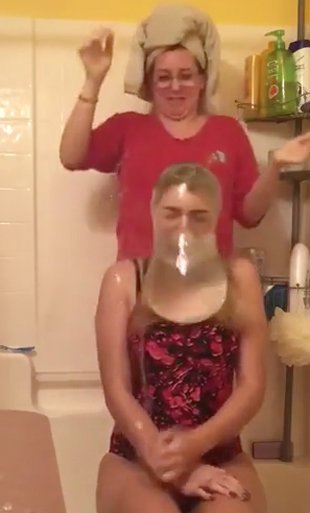 It is designed for save sex awareness: if a condom filled with water can fit over someones head and not break, the thinking goes, they should show dudes why "condoms don't fit" is a miserable excuse for unsafe sex.
The challenge is trending on social media:Twitter and Instagram. Crazy or Silly? Will you try it?
The hashtag is "
#CondomChallenge
".