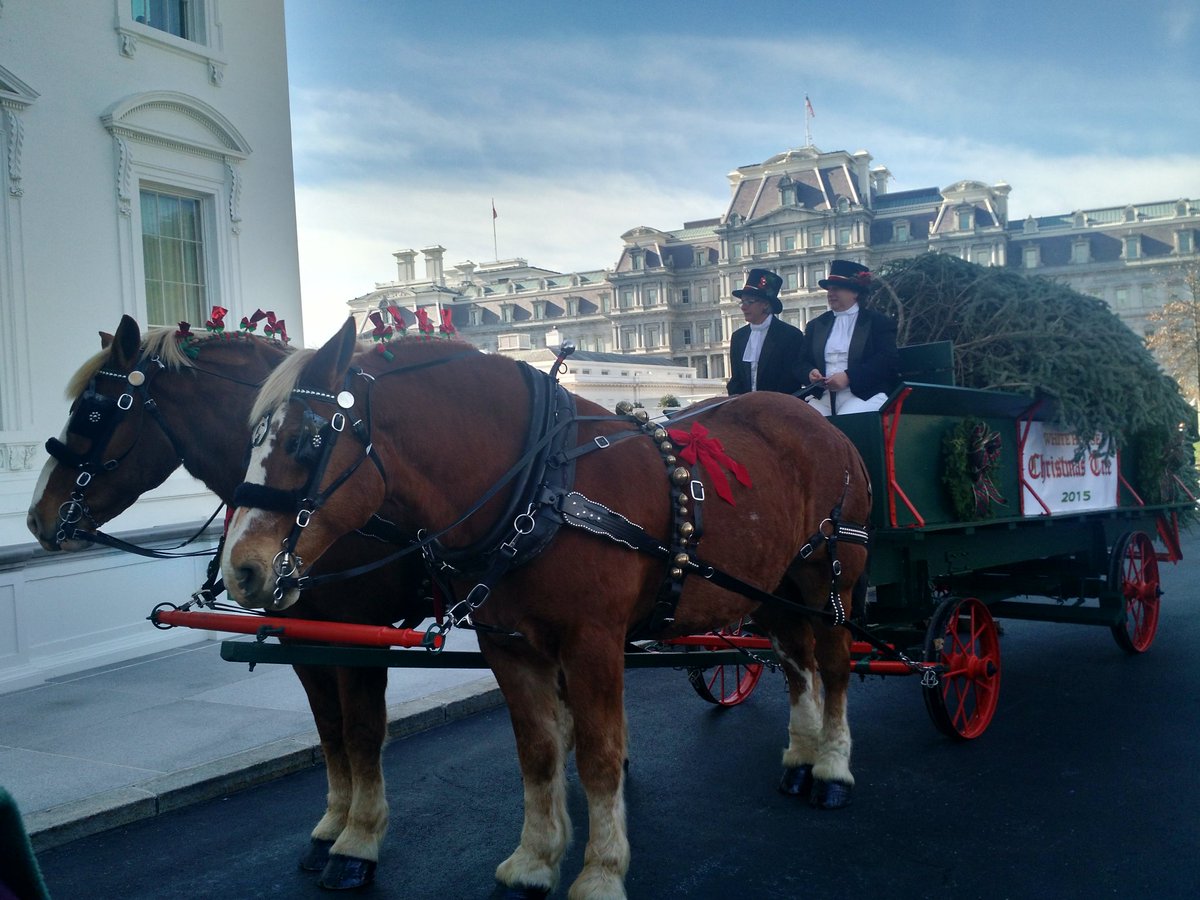 The holiday season has kicked off in the Blue Room of the White House. U.S. First Lady Michelle Obama welcomed the official White House Christmas tree which arrived via horse-drawn carriage. The 18.5-foot Fraser fir tree has been grown by Pennsylvania-based Jay and Glenn Bustard who gifted it to the Obamas. Since 1966, the National Christmas Tree Association's members have presented the official Christmas tree to the White House, which is unfailingly displayed in the Blue Room.
Michelle Obama revealed that the tree will honor the military.
The annual National Christmas Tree Lighting Ceremony, presented by the National Park Service and National Park Foundation, is set to take place Thursday, Dec. 3, at 4:30 p.m. on the Ellipse at President's Park.