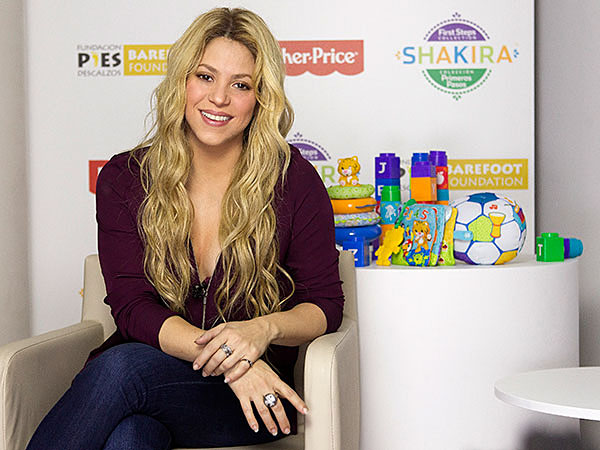 37-year-old Pop star Shakira has partnered with Fisher-Price for a new collection of cute and colorful toys and baby gear. The First Steps collections includes a soft soccer ball that plays music in addition to several other childhood developmental toys.
The mom-to-be stated,
"When it comes to baby's development, the early years are the most important. Each play experience is an opportunity for baby to learn about the world around them."
From creating a collection of toys and babygear, to supporting early childhood development programs, to producing a web series for parents, we're so excited to share our work with you! - See more at: http://www.fisher-price.com/en_US/baby/fpbaby/shakira.html#sthash.7VeVyX8j.dpuf
Nice concept!