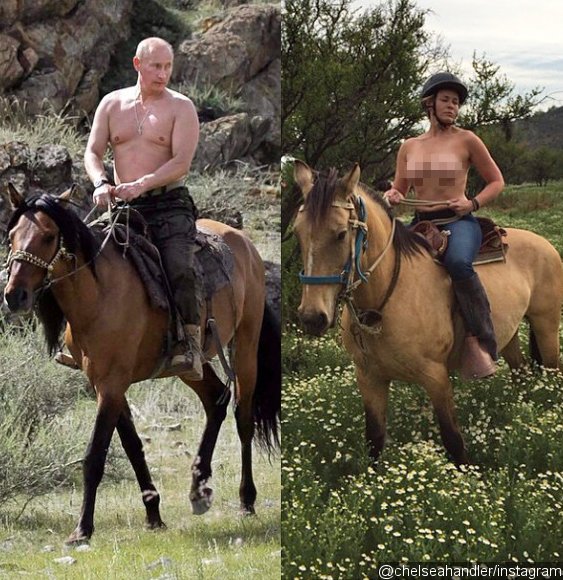 Chelsea Handler posted her completely topless photo on her Instagram page on Thursday, October 30. The photo was then removed by Instagram, citing its community guidelines against nudity. Chelsea reposted the photo along with caption,

"Taking this down is sexist. I have every right to show I have a

better body

than Putin." But she failed because Instagram took down the photo again. She then reposted it on Twitter.

Chelsea also shared a screenshot of the warning she received from Instagram.

"If a man posts a photo of his nipples, it's ok, but not a woman? Are we in 1825?" she captioned the screenshot.

The former "Chelsea Lately" host then made a third attempt to share the viral photo on Instagram along with caption,

"If instagram takes this down again, you're saying Vladimir Putin Has more 1st amendment rights than..."

However, Instagram once again pulled down the racy snap.
Do you think taking her Chelsea's image down by Instagram sexist?
Source